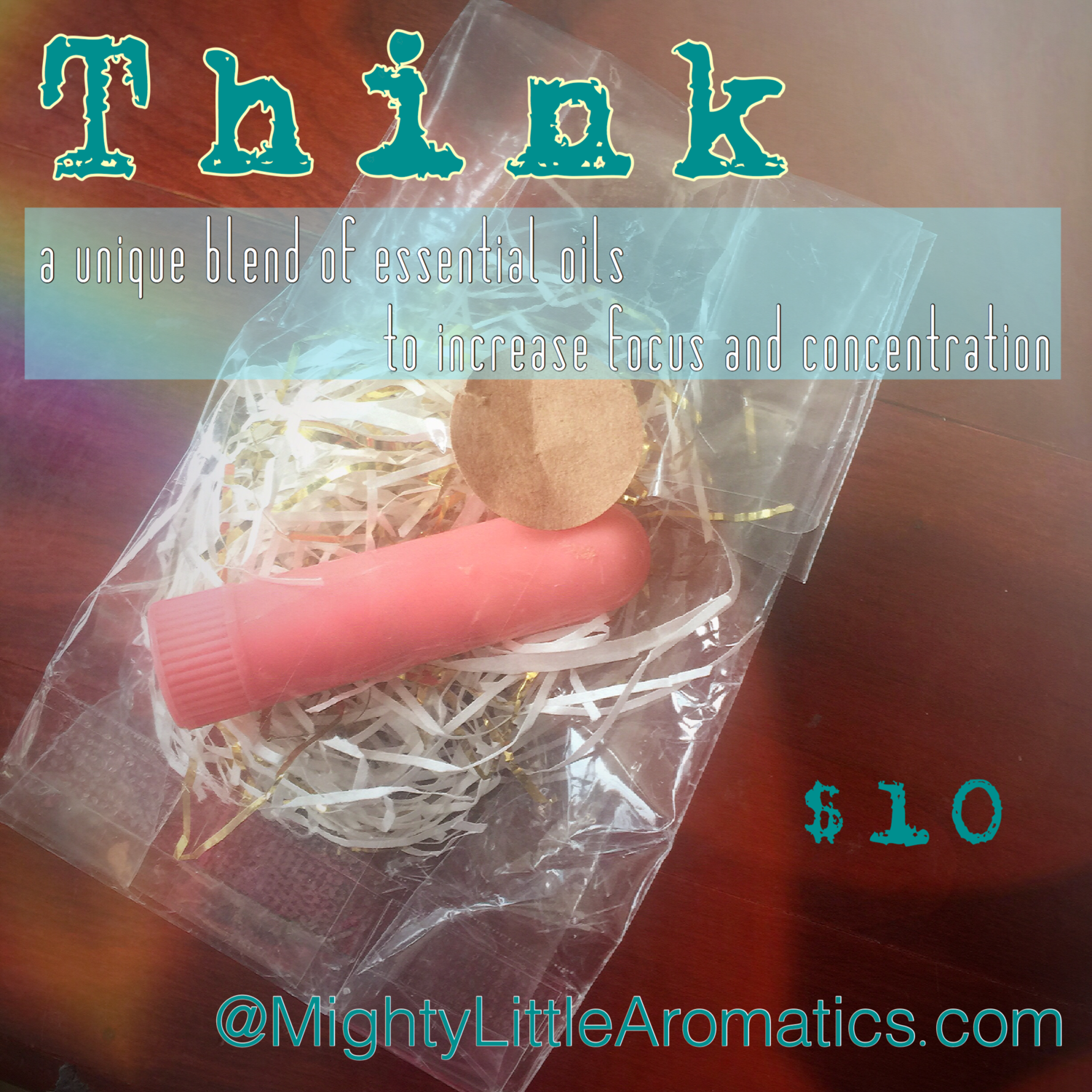 Think - personal inhaler for Concentration & Focus
SKU 00002
Product Details
Think - when you need complete focus and concentration. Think is a unique blend of essential oils with therapeutic properties known for their abilities to aid concentration, focus attention, invigorate and stimulate the mind and provide deep focus.
SAFETY: DO NOT USE WITH CHILDREN UNDER 10 YEARS OF AGE DUE TO THE USE OF ESSENTIAL OILS WITH MENTHOL AND 1,8 CINEOLE CONTENT
Oils used: Copaifera officinalis, Eucalyptus globuls, Eucalyptus dives, Ferula galbaniflua, Myristica fragrans, Mentha piperita, and Bursera graveolens
If you would like a personal inhaler for a child younger than 10 years of age, please contact Lynnette at mightylittlearomatics@gmail.com or call or text 513-646-7545 for a personal blend.
Save this product for later